The Brewers capped their series against the Diamondbacks with a victory to clinch the four game set (three victories against one loss). Arizona chipped away at Milwaukee's lead, but the bullpen held on to win.
Worst Play / Best Play: Prior to the game, I was one of many Brewers fans disparaging the Classic Supreme getaway day batting order. Catcher Jonathan Lucroy deserved a day off, Craig Counsell fed Jonathan Villar to the "Accountability" wolves, and even Ryan Braun became a late scratch.
This order actually reminds me of the lean 2004 #Brewers Ben Sheets day game batting orders. Like, "ace on the mound, every bench guy plays"

— DeathToFlyingThings (@SpectiveWax) July 28, 2016
Yet, apparently the fanbase should poke fun at the batting order everyday, since Milwaukee scored six runs with their #SundaySpecial order. One of the key offensive moments was also the biggest WPA play of the game, perhaps the play that woke everyone up and got Milwaukee out of an early two run hole. In the case of this game, the WPA worst and best came in a sequence that set the condition for the Brewers' victory; Martin Maldonado later started the scoring spree during the Brewers' winning sixth inning rally.
Zach Davies allowed a couple of early runs thanks to Yasmany Tomas, which was Milwaukee's worst play of the game according to WPA (-0.17 WPA). After that double, it appeared that the Brewers would face another insurmountable deficit after the lackluster disaster that was Thursday's game.
[Quick Flashback to Game 99]

[One More Try]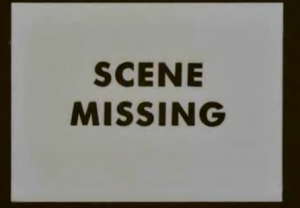 Unlike Thursday night, Davies recovered, and held steady to produce a guts 6.7 inning, 3 run outing (thanks in part to five strike outs, one walk, and no homers). Arguably one of the reasons that Davies could fully recover was Hernan Perez's third inning home run, which served as Milwaukee's biggest play of the game (in terms of WPA). The Brewers' utility man reset the odds, which had since slipped from 30 percent in the first inning to 22 percent in the third inning, and gave the home team another chance to set up a victory.
Trend to Watch: With a Jonathan Lucroy trade nearing, the common gloom and doom fan refrain looms larger: "without Lucroy…." you know the rest. Fans could be excused if they missed Martin Maldonado's excellent play this year; the veteran back-up is the definition of a sturdy bench player, consistently working approximately once every four days throughout the season (Maldonado has played in back-to-back games only four times in 2016, and he has only started consecutive games once). After an extremely slow start to the season (two singles, one double, and nine walks through the end of May), Maldonado came alive on June first and has not looked back.
From June onward, Maldonado has consistently sprayed hits, walked at a solid clip, and homered like you wouldn't believe. Thanks to these elements, the veteran backstop is hitting .250 / .327 / .523 after his cold first two months. In 50 plate appearances, both five walks and four homers are solid-to-great performances, leading one to question Maldonado's outlook in every day play.
| 2016 MLB | NL Average TAv | AL Average TAv | MLB Median TAv |
| --- | --- | --- | --- |
| Catcher | .253 | .242 | .243 |
Baseball analysts like to throw around the "small sample size" (SSS) caveat, but a player like Maldonado truly confounds those assumptions of regression. For, Maldonado's entire job is a small sample size: he basically starts once a week, and in those scenarios he only has four chances at a plate to make a difference. For an everyday player, those four plate appearances or so multiply rather quickly; a regular should have no trouble earning 20 to 30 plate appearances in one week. Maldonado has trouble reaching that number in a month, and yet the veteran is dialed in to an extent that his .247 TAv is challenging to become the best offensive season of his career.
In the context of the 2016 season, Martin Maldonado is a median or better offensive catcher. This often goes overlooked in analysis of the Brewers' catching scenario: the club has two strong backstop options in a weak league (one elite option, one solidly median option).
| Defensive Value | Framing Runs (Chances) | Throwing Runs | Adjusted FRAA |
| --- | --- | --- | --- |
| Maldonado | 0.5 (1494) | 0.3 | 0.8 |
| Lucroy | -1.1 (5089) | 1.7 | 0.5 |
Of course, Maldonado is not known as or expected to be an offensive threat, and the defensive side of the equation is still quite intriguing. Behind the dish, Maldonado has nabbed half of the 12 steal attempts faced thus far, and his pitch framing has also remained relatively solid in limited chances. Compared to Lucroy, Maldonado's throwing is strong (but not quite as strong thus far) and framing is better thus far, although that could be a mechanism of catching better pitchers on the Brewers staff (this is pure speculation on my part). Anyway, the point remains that Maldonado still shines even as a defensive catcher. What makes Maldonado even more intriguing is his all-around offensive surge.
Up Next: The Brewers host contending Pittsburgh at Miller Park for a weekend series. Lefty Steven Brault is probable to open the series with his second MLB start, against a veteran who is seven years old (Junior Guerra, 3.71 DRA). Following Brault is another rookie, Jameson Taillon (4.25 DRA), who will make his eighth start of the season against Chase Anderson (5.28 DRA). Finally, two veterans repeat their recent PNC Park match, as Matt Garza (5.27 DRA) looks for redemption against Francisco Liriano (4.17 DRA).